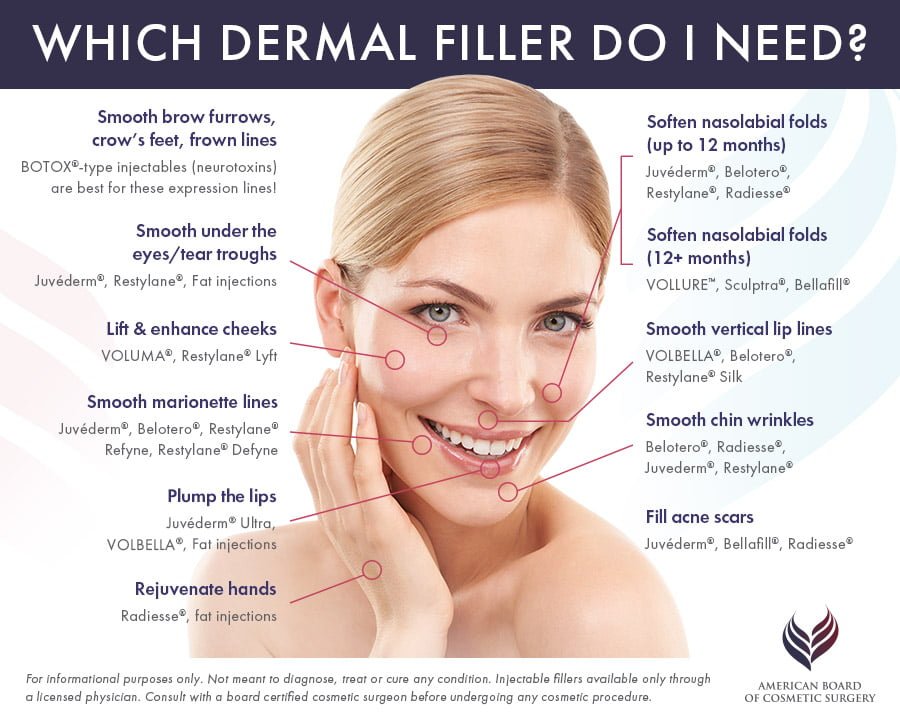 WHAT CAN I EXPECT DURING TREATMENT?
Filler injections are used to smooth scarred, wrinkled, or furrowed skin on the face. Some fillers are also used to add fullness to the lips.
After a filler injection, expect some pain, redness, swelling, and possibly itching. Swelling may last up to 36 hours. If symptoms start to get worse 1 to 3 days after the treatment, call your doctor—you may be getting an infection.
Expected Results
Depending on the area being treated, the filler, and your body's reaction to the filler, you might have one or more repeat injections.
Different fillers last different lengths of time. Slowly, your body absorbs the filler. This makes the skin go back to its normal state.
Hyaluronic acid (Restylane, Juvederm). The effect lasts about 9 to 12 months.
Fat cells harvested from your body (autologous fat). The effect can last for months to years.
Man-made biodegradable polymer (Sculptra). The effect can last up to 2 years.
Calcium hydroxylapatite (Radiesse). The effect lasts about 12 months.
Microscopic plastic beads and bovine collagen (Artecoll). The effect has been shown to last for at least 5 years.
As with all cosmetic procedures, the results may or may not be quite what you hoped for.